This page is minimal, but highlights the continuous integration.
Come back soon for substantive updates!!
Daily Exported Volume

This figure shows the daily exported volume from each facility since January 1, 2020: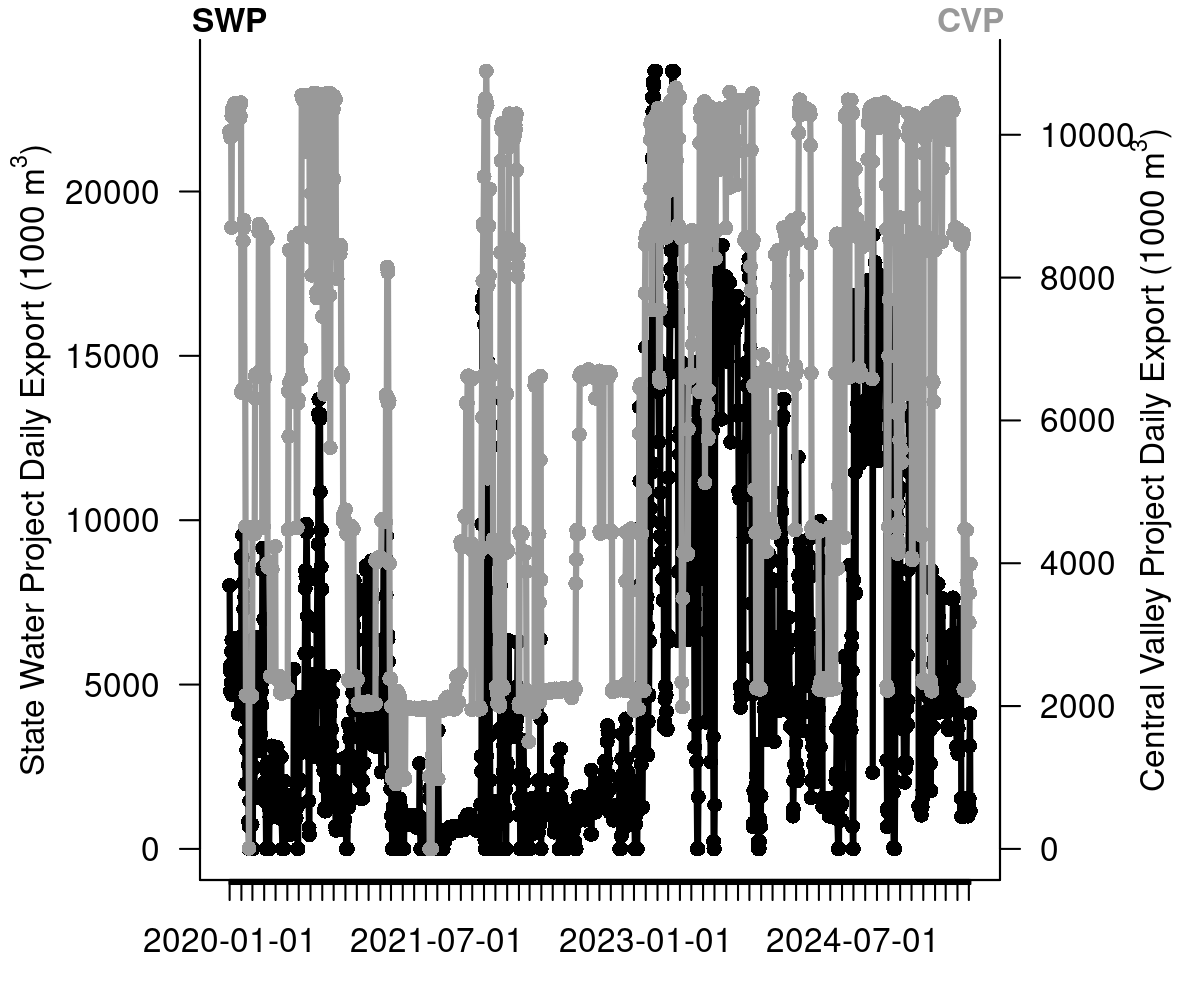 The most recent salvage samples posted to the FTP from the State Water Project and Central Valley Project were collected on December 7, 2023.
.csvs of the Salvage database files are available in the salvage GitHub repository.